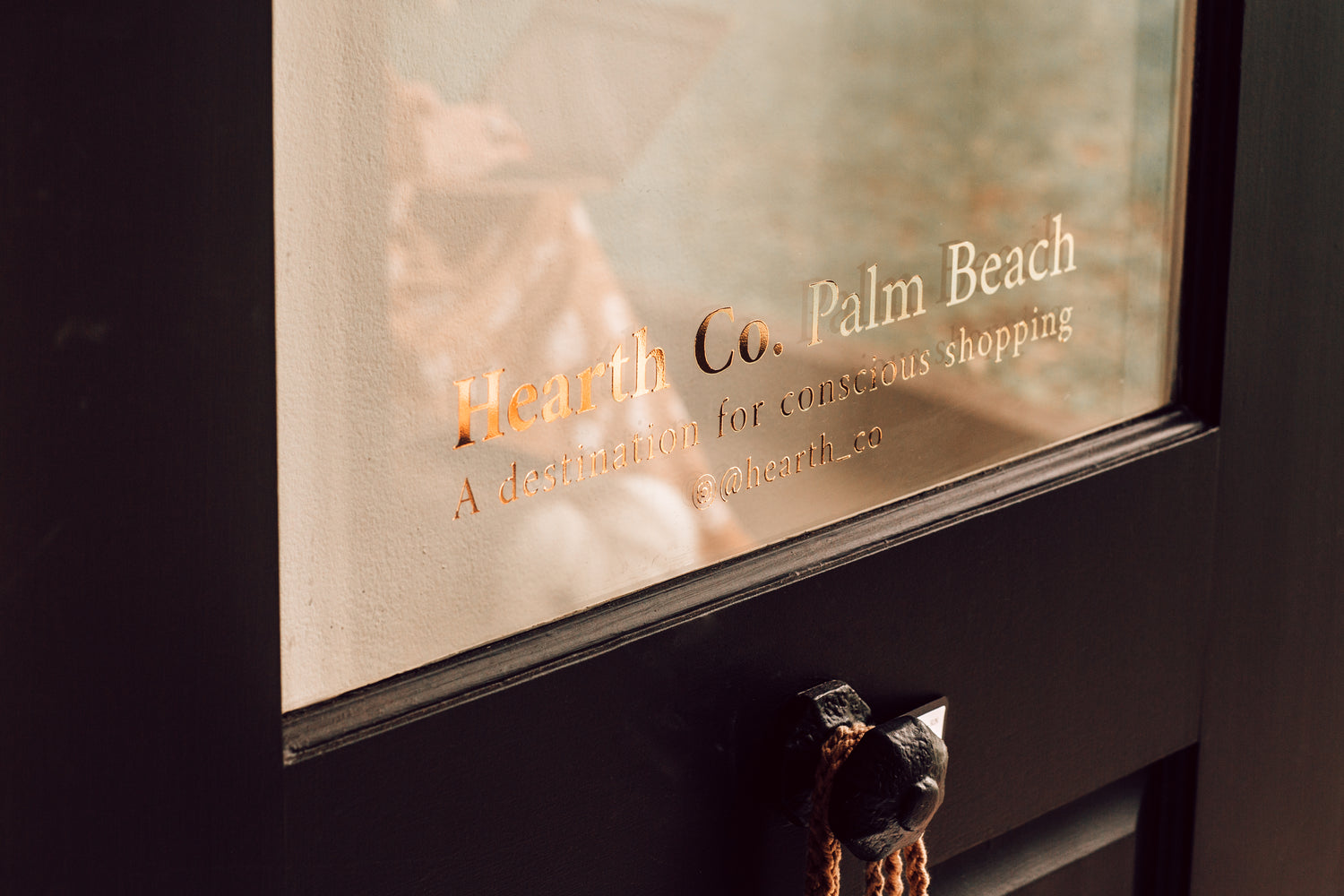 Hearth Co. is a destination for conscious shopping
Based in a little shop in Sydney's Palm Beach, we also keep a range here on our website in case you can't visit us in person.
Our aim is to give you more choice in what you buy, and the chance to have a more meaningful connection to what you wear, use and surround yourself with.
An eclectic newcomer to Palm Beach, we carry a range of sourced, vintage, handmade and ethically crafted items. Our range is less about seasonal trends and, instead, far-reaching benefit and lasting style.

The products we feature signify progress, not perfection, and meet one or more of the following sustainability values:
Originality

Designs made by hand during part or all of the creative process

Community

Supporting communities, supply chain transparency, welfare of workers and fair working conditions

Mindfulness

Responsibly sourced materials and processes that minimise environmental impact, upcycle, reduce waste

Provenance

Skill transfer, preservation of indigenous craft